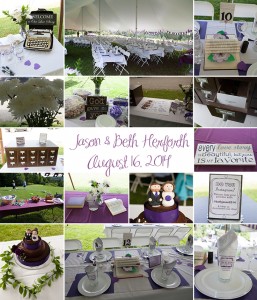 I asked Beth (or as my cell phone insists: Barry) to marry me in April. She agreed. If I were to ask you where the most romantic place to get engaged was, what is the first thing that pops to your mind? Well before I give you the right answer, here is the ring she said yes to (she would say she said yes to me and not the ring but I think I did an OK job picking it out without her picking it out herself).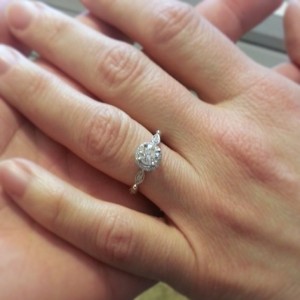 OK, back to the question. The answer is: Home Depot, sink aisle. It's a sure thing guys. We were in the midst of a kitchen remodel and I baited her out to pick out a sink and snagged the ring. I had more grandiose plans for a proposal but I couldn't wait. When we first started dating we both knew this was it for us and when she asked about marriage and when I thought I would like to be married by I told her I that I hoped to be engaged by her birthday and married by mine. It seemed crazy at the time but we seemed to have pulled it off.
We were exceptionally blessed throughout the entire planning process. Beth's childhood friend flew in to do photos and as you can see here, she is an absolute pro. If you live in central Florida check out http://www.hannahboykinphotography.com/ She specializes in portraits but she was more than amazing with shooting a wedding. The day was absolutely perfect.
The video sums everything up perfect.
So that's why all the plants died. We had one very busy summer of planning. April we were engaged and we were wed by August. We thought it might be a little crazy but with the help of our Lord, all things meant to be will be. The honeymoon was amazing. We road tripped it out to Harpswell Maine and had the most amazing week of our lives. It was so nice to have a week off from the world to just enjoy each other.
We spent $85 at Red's Eats, a road side stand that was in every single guide book as THE place to get a lobster roll so you can't NOT spend $85. The lobster roll was excellent but the real winner was that huge pile of amazing hand battered fried clams. They weren't those rubber bands that you're thinking of, they were juicy and amazing. Worth every penny.
We are very blessed. Now to work on starting that family…
Place all your trust in God and you cannot go wrong.
Please follow and like us: